WHAT'S HAPPENING AT MANLY LSC – FRIDAY 7th JULY 2023
LATEST NEWS
1st -31st July Early Bird Senior Club Registrations
Sunday 23rd July Manly LSC Annual General Meeting
2023/24 Season SLSSNB surf sports calendar
CLICK BELOW TO JUMP TO ITEMS OF INTEREST
SLSA Awards of Excellence Night
Memberships are Open for the 2023/24 Season
Congratulations to Illia Kyrychenko
Bronze Medallion and Surf Rescue Certificate Course at Manly
Voluntary Director and Officer Roles for 23/24 Season
Mike Atkinson Display at Manly
Lifeline ACVV Recruiting Community Members to Become ACVVS Volunteers
AGM
Manly Life Saving Club's 112th Annual General Meeting will be held at the Club Pavilion on Sunday 23rd July 2023 at 10:30am
The meeting will be video streamed via ZOOM, for those members who may not be able to attend in person. Members attending by Zoom cannot vote at the meeting. If there are any members that need transport or mobility assistance to attend the meeting, please contact me and assistance will be arranged.
The Bar will be open following the AGM and we encourage members to remain and connect and celebrate with their fellow members afterward.
SLSA AWARDS NIGHT OF EXCELLENCE NIGHT
On the 30th of June, Manly LSC was well represented at the Sydney Northern Beaches SLSA Awards of Excellence. It was our largest group of Finalists ever!
Manly won:
The Branch Championship point score (combined Nippers, Opens, Masters)
Kirsty Dollisson – Patrol Captain of the Year
Melanie Brock and Elisha Cuthbert – recognised with prestigious Directors' Choice Awards.
Congratulations to all winners and nominees.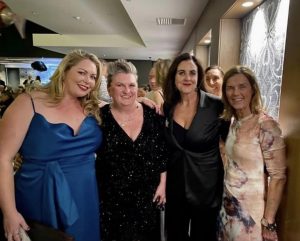 CONGRATULATIONS TO ILLIA KYRYCHENCKO – SNB NIPPER OF THE YEAR WINNER 
Congratulations to our very own Illia Kyrychenko U12s awarded Sydney Northern Beaches Nipper of the year.
Illia's spirit and determination has shaped his journey from war torn Ukraine to Manly's beautiful beaches. As a new U11 at the beginning of last season he threw himself into everything about Manly Nippers, learning the language along the way. He has worked hard to develop his surf lifesaving skills and made the most of every opportunity to learn more & train. His positive attitude, sportsmanship and willingness to help others make him an invaluable member of our Manly Lifesaving community and a role model for aspiring nippers.
His compassion and empathy encouraged our wider team at Manly Nippers to run a special Nippers Sunday for Ukrainian refugee children in Sydney. I know everyone who participated was touched by the experience which brought out the best in all of us, fostering a sense of unity as a club. Illia encouraged us to embrace diversity, break down language barriers and extend a supporting hand to those who seek refuge in our midst. We are so proud you are a Manly Nipper.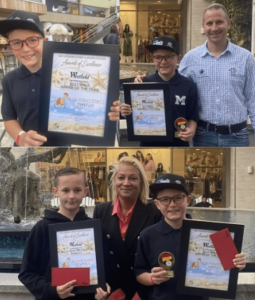 MEMBERSHIPS ARE OPEN FOR THE 2023/24 SEASON
Renewals
Early Bird Registrations are open!
Refer to the Membership Renewal in order to renew your membership for the upcoming 2023/24 season.
BRONZE MEDALLION AND SURF RESCUE CERTIFICATE COURSE AT MANLY

 
Bronze Medallion
Manly LSC have arranged their first Bronze Medallion Course of the season. The course will be run over a 7-8-week period on Thursday evenings and Saturday mornings, both sessions require attendance each week. The course will start Thursday 27th July 6pm at Manly LSC.
The dates and times are detailed in the registration link below along with the information on the course and the pre-requisites required to complete the course. Please read through the information in the link and if you have any further queries, please reach out to chiefinstrcutor@manlylsc.com.
Please note, the pre-requisites are set and do need to be adhered to. You will also be required to join as a member of SLS in order for the registration to be complete, without doing this and becoming a financial member you will not secure a spot on the course, until completed.
Spots are limited so please register quickly via the link.
 SRC
We have an upcoming SRC course arranged please see the details within the link. This highlights the dates and information on the course including the prerequisites and requirements to participate.
WINTER TRAINING IS UNDERWAY
Winter training is currently underway for all ages, no matter your experience level and ability, all are welcome to join us in embracing the chilly winter mornings and afternoons.
 NIPPERS
Nipper training has started and is on every week.
The next sessions:
SUNDAY 16th of July – 8:30am Board Training U9s-U13s
SUNDAY 16th of July – 3pm U13/14/15s intro to mal training
All abilities welcome, pink hi-vis must be worn, and water safety is needed.
SENIORS
Senior training has been underway for a couple of weeks.
The squad trains every afternoon from 4pm and Saturday mornings at 7:30am with a combination of ski, board, run and gym training.
MASTERS
Masters training is underway, all welcome to join in!
Monday to Friday at 9am iron training – Any combination of ski, board, swim and run.
Tuesday & Thursday morning ski at 6:15am, usually with big numbers.
Friday morning board training 6:15am.
VOLUNTARY DIRECTOR AND OFFICER ROLES FOR THE 23/24 SEASON
The Club is looking for expressions of interest and nominations for many roles for the upcoming 2023/24 season.
If you have the experience, passion and time to get involved in the operation and administration of the Club – we would love to hear from you. For example, we have recently introduced the 'Sponsorship Officer' to coordinate, manage and grow new and existing club sponsors. Nominations for office form 2023/24.
We are also looking for expressions of interest for suitably qualified professionals to supplement the Building Committee and for finance professionals to form the new Club Redevelopment Fundraising Committee. Please contact secretary@manlylsc.com.
MIKE ATKINSON DISPLAY AT MANLY 
On the 15th-16th of July just North of Manly Surf Club on the promenade, Michael Atkinson will be displaying the canoe he survived on for 49 days at sea on a solo expedition up the Great Barrier Reef. He will show the equipment used along with the ten items he took to sea and sell signed copies of his book he just realised.
LIFELINE ACVV RECRUITING COMMUNITY MEMBERS TO BECOME ACVVS VOLUNTEERS
Lifeline's ACVVS Program provides a valuable service by matching volunteers with residents living in local aged care facilities.
They are currently recruiting community members to become ACVVS volunteers and would greatly appreciate it if you could please distribute the information below and the attached flyer, to your club members.
NEWSLETTER ITEMS 
Don't forget you can send any club related news through to admin@manlylsc.com for inclusion in the newsletter.