WHAT'S HAPPENING AT MANLY LSC – FRIDAY 16TH DECEMBER 2022
FRIDAY 16TH DECEMBER 2022
PATROL
With the Kellogs Nutri Grain hitting our sand this weekend, Manly is sure to be buzzing. We thank those on Patrol this weekend and encourage anyone who may be able to spare an hour or two to help with Patrol this weekend, your fellow members would greatly appreciate the extra hands and eyes.
On Patrol this weekend
Saturday 17th December
Patrol 7 led by John Zdrilic
Patrol 8 led by Baxter Gamble
Sunday 18th December 
Patrol 5 led by Paul Bailey
Patrol 6 led by Peter Turnbull
Don't forget to join the Manly LSC Super Subs Facebook page!
CHRISTMAS DAY PATROL
A reminder that we still patrol on Christmas Day! If you can spare some time to come and help keep our beach safe on what is normally a very busy day, it would be greatly appreciated. Afternoon patrol is always the hardest one to fill.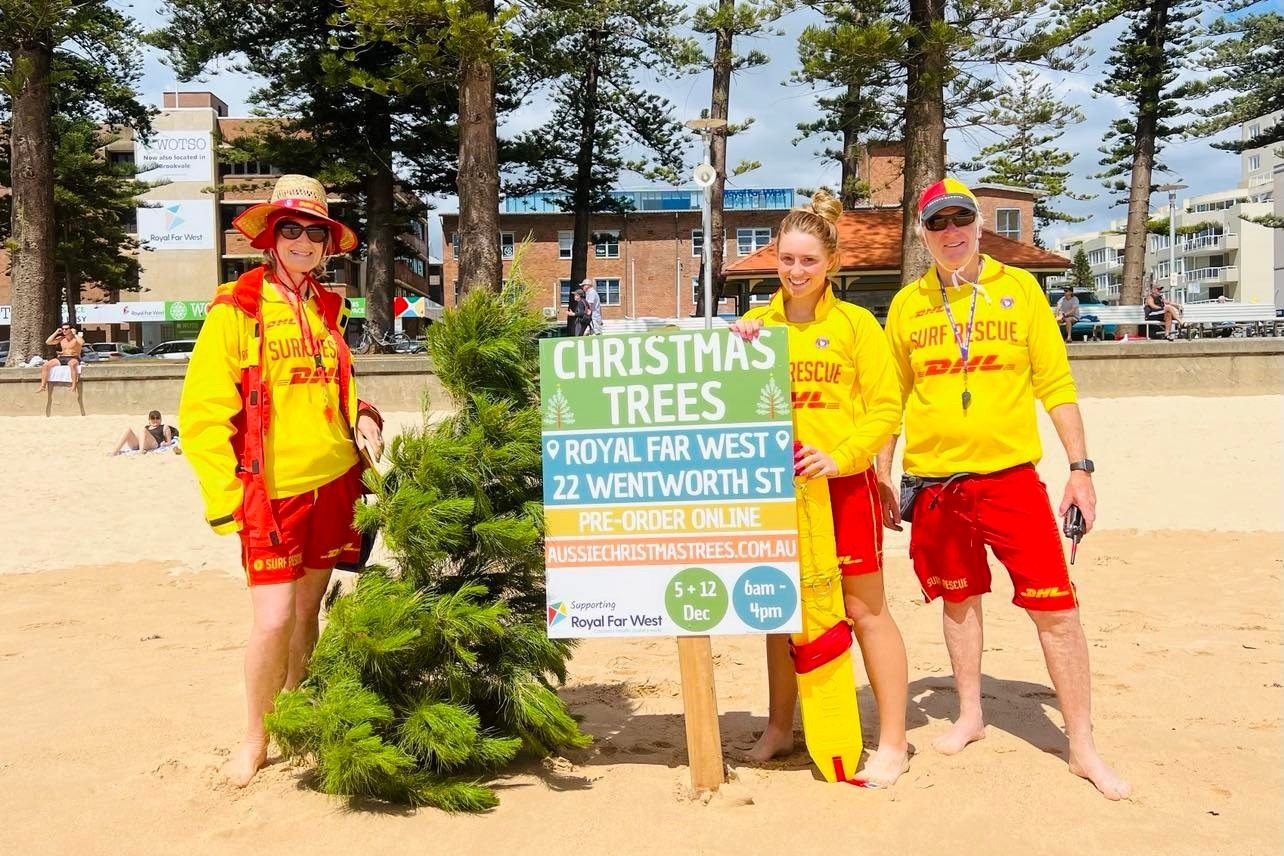 13 NEW QUALIFIED SRC HOLDERS
Congratulations to the 13 newest SRC additions! Massive thank you to our trainers Jules Clarkson, and Vicki Cuthbert. Welcome to the patrolling ranks of Manly LSC.
Congratulations to:
Aaliyah Assaf, Aidan Toouli, Daniel Andrews, Daniel Rich, Finn Argus, Jacob Evans, Jai can Hamburg, Noah Hawkins, Samuel Defina, Thomas Bryant, Thomas Breakwell, Tom Emmott Bennett and Harvey Joyce.
NEW IRB CREWIES
Congratulations to our 7 newest IRB Crewies! Most of which are brand new bronzies as well. Amazing work throughout the course and on assessment day!
Massive thanks to Tim Cuthbert for running the course and all the drivers who helped out and gave up so much time!
Congratulations to:Alex Cutting, Chris Kinsella, Cody Barton, Jarrod Allen, Joe Gaebel, Peter Hicks and Peter Sharp.
FUNDING UPDATE
The community engagement forum was a great success. Thanks to the members, their families and our community for engaging with the Council and the architects about the future of our club.
Next step is for further engagement with our members ahead of the architects preparing their first concept plans in mid 2023. The current timeline aims for DA approval in late 2024.
On the weekend James Griffin MP confirmed that the State Government would contribute $1M towards the club rebuild. The total committed funding is now $5M (Cth govt), $5M (Northern Beaches Council), and $1M (NSW govt)
KELLOGS NUTRI GRAIN COMES TO MANLY THIS WEEKEND
Get excited, the top Ironmen and Ironwomen of our sport are coming to our beach this weekend. Come down and watch some tough racing with round 1 on Saturday being the Enduro format, a 40 minute-long race. Sunday sees the survival format – who will be the last one standing at the end of racing for the day.
Come down and cheer on Kendrick Louis and former Manly LSC members Naomi Scott, Emily Doyle and Conner Maggs. Racing starts at 12:30pm both days.
Thank you to all members who have offered thier support for the event, in particular Graham Bruce, Glenn Stone, Grant Ellison, Mel Brock, Tim Cuthbert, Rhani-lee Payne, Sarah Emmott Bennett, Jess Londero, Kriss Carpenter and the merchandising crew, the JAC committee, plus the officials, IRB volunteers, first aid volunteers and BBQ legends.
We would not be able to hold an event of this size without you!
MANLY LSC REPRESENTATION IN NSW INTERSTATE TEAM AND SUPER SURF LEAGUE TEAM
Congratulations to Georgia Singleton on her selection to represent NSW at the Interstate titles being held at Maroubra on the 16th January 2023.
Congratulations also to Harrison Stone, Lachlan Bruce and Ella Garrett on their selection into the Sydney Northern Beaches Rays team for Super Surf teams league also being held at Maroubra over 3 days 13-15 January in line with rounds 3 and 4 of the Kellogs Nutri Grain series.
MLSC CHRISTMAS DAY SWIM
A long tradition of the club is the Christmas Day swim. We welcome all members and their families to join us on the ramp at 10am to register and then participate in the swim.
We are taking donations for "present" action after the swim. Please bring your present wrapped and marked Adult or Child (silly presents are encouraged!) If you are well organised and would like to drop off your presents before the day you can drop them to the office on Monday, Wednesday or Friday between 9:30am and 2:30pm next week.
MLSC EVENTS AND VOLUNTEER OPPORTUNITIES
We have a lot of great events happening in Jan/Feb and are inviting all our members to the Blue manly spirit and volunteer for a couple of hours on each of these events!
Nipper Nats – January 15
Manly Summer of Surf – January 20 and 21
Cole Classic – February 5
Emails coming soon – make sure you sign up!
MANLY MERCHANDISE SHOP
Only 10 days left to do your Christmas Shopping! So why not come and check out our new Merch this weekend.
Open 9am-3pm down in the Nutri Grain festival zone opposite the Corso.
SANTA IS COMING TO MANLY LSC
This Sunday at the conclusion of Nippers, Santa will be arriving in style to say hi to all the nippers and give them a special treat. This is always a crowd pleaser and special event on the Manly Nippers season calendar.
NEWSLETTER ITEMS 
Don't forget you can send any club related news through to admin@manlylsc.com for inclusion in the newsletter.
UPCOMING EVENTS
December 17th – Fast Fives Round 4 – Dee Why
December 17th & 18th  Nutri Grain Iron Series rounds 1 & 2 @ Manly Beach
December 18th – Santa visits Manly Nippers
December 25th – MLSC Christmas swim
January 15th – Nipper Nats
January 20th and 21st Manly Summer of Surf